How to edit svg files online?
SVG-edit is a free web-based scalable vector graphics (SVG) editor. The editor is available in a stable version 2.4 called Arbelos. For the purposes of this post though, I was using version 2.4.
SVG is an open, industry-standard XML-based format for vector graphics developed by the W3C. Its acceptance is growing fast. Most vector editors these days can import and export SVG, and modern browsers (such as Firefox and Opera) can display it directly without requiring any plugins. If you're a die-hard Internet Explorer user, note that SVG-edit only works if you have installed the Google Chrome Frame plugin.

Likewise the Layers "palette" is a simple box which you pull out from the side of the screen. It looks a little lonely when you're used to other programs which fill half your screen with palettes, but again it does what it says on the tin and you can easily add, delete, rename and change the stacking order of layers.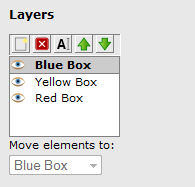 When it comes to typography, the tools available will seem pretty basic if you're used to using a more advanced editor. Font face choices are limited to categories, namely Serif, Sans-Serif, Cursive, Fantasy and Monospace and styles are limited to Bold and Italic. You can set whatever size you like.

While drawing shapes are easy, I found changing the anchor points on objects a little bit tricky and not particularly intuitive. I think this is the area that needs most work to make it more user-friendly.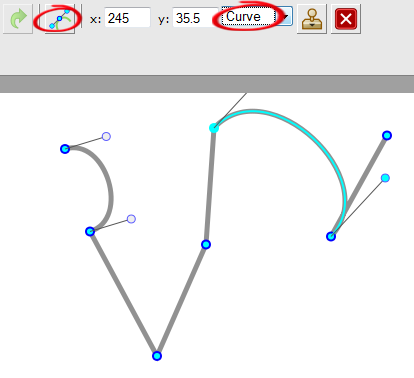 Here's the full list of features in the current version:
Free-hand drawing
Lines, Polylines
Rects/Squares
Ellipses/Circles
Polygons/Curved Paths
Stylable Text
Raster Images
Select/move/resize/rotate
Undo/Redo
Color/Gradient picker
Group/ungroup
Align
Zoom
Layers
Convert Shapes to Path
Wireframe Mode
Save drawing to SVG
Linear Gradient Picking
View and Edit SVG Source
UI Localization
Resizable Canvas
Change Background
Draggable Dialogs
Resizable UI (SVG icons)
Version 2.5 which is coming soon, will have the following additional features.
Main Menu
Open Local Files (Firefox 3.6 only)
Arrows
Plugin Architecture
Smoother freehand paths
Increased support for SVG elements
Files can be saved as SVG which can be viewed in several browsers and opened in graphics editors which support the format.
At this stage, I don't think Adobe will be quaking in its boots, but there appears to be a dedicated team working to improve and bring this editor forward. It does need a bit of tweaking but it would be nice to see it improve with each version. You can read more about it here and download a Firefox plugin here.
A simpler way to edit a Svg file is to order editing on our website. You can also buy any of the files and ask for changes to the file, as you need. Our designer will perform any change quickly, qualitatively, and most importantly not expensive!